Preparing to start your nursing career, but completely unsure of what to expect? We've got you covered! Rookie nurses are sure to have a lot on their minds before they hit the ground running, and we're going over the basics to help you feel more at ease on your first day.
From what to bring to what to wear, here's everything you'll need to know — right from day one.
You're Going to Be Nervous
It goes without saying that you're going to have a stomach full of butterflies on your first day, so take some comfort in knowing that this is a completely normal response to starting a new nursing job.
You're going to have a lot thrown at you on your first day, first week and even first year, but that's a good thing — even though it may not feel like it at the time. These nerves you feel are only going to dissipate as you grow more comfortable with your job responsibilities.
(And at least you won't have to worry too much about what you should wear.)
You'll Have Lots of Questions
No matter how well-read you are or how many nursing classes you've aced, nothing truly prepares you for life as a nurse more than real-world experience. Don't be afraid to ask questions, and keep a notepad and ink pen on hand to jot down the answers.
Your first day is probably going to be filled with an overload of information, so keeping notes on your observations and facility guidelines will help you survive this adjustment period.
You'll Probably Feel Insecure
Not only is it natural to feel anxious about your first day, it's also likely that you'll meet seasoned healthcare workers who totally impress you with their nursing skills. You may feel intimidated by how easy they make everything look, but turn that insecurity into well-deserved respect.
 These nurses were once newbies just like you, and their practical experience turned them into the seasoned pros they are today. Let that reassure you and drive you toward your own professional growth.
You'll Burn a Zillion Calories.
Currently out of shape? No need to invest in a gym membership, because you'll probably get all the cardio you could ever need on the job. Nurses spend long hours on their feet, and running back and forth between patients can torch some serious calories.
Attach a pedometer to your scrubs to see just how many steps you take on your first shift. (It will probably surprise you.)
You'll Make Some Friends.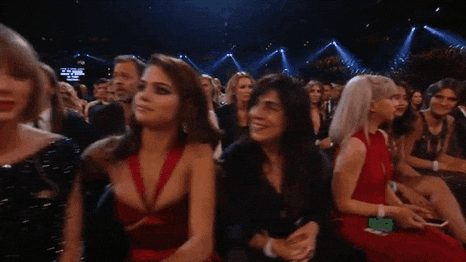 The nurses you work with can make or break how you feel about a job, and they can ease the stress of your first day. Push through your nerves to initiate conversations with your new coworkers.
In the nursing profession, you'll rely on them to help get you through emotional shifts and challenging weeks, so use these first encounters as an opportunity to make a good first impression.
You'll Seek Out Mentors.
As a new nurse, you'll be on the lookout for someone — anyone — to take you under her wing, and that will probably start with your assigned preceptor.
Essentially mentors, preceptors teach novice nurses about facility protocols while helping them learn the ropes. These nurses are an invaluable part of on-the-job training, and they can diminish first-day jitters with their wisdom, skill and compassion.
10 Helpful Tips for Your First Day
Start your first day off on the the right track with these insider tips:
Eat a hearty breakfast. You're going to need lots of energy to tackle the day ahead — remember those zillion calories mentioned above? — so get in the habit of fueling up with a nutritious, well-balanced breakfast that includes protein, carbs and healthy fats.
(A cup of coffee to-go isn't a bad idea, either.)
Pro Tip: Try bulletproof coffee in a thermos. The butter's fat content slows the brain's caffeine absorption, so the coffee's effect will last for hours.
Dress the part. Comfortable scrubs are an absolute must. Prep for your first day by purchasing matching scrub sets in solid, neutral hues to avoid any dress code issues, and plan ahead by wearing a scrub tee underneath your uniform in case you get overheated.
Pro Tip: Scrubs with pockets are always a smart idea.
Wear the right shoes. Ultimately, the right nursing shoe for you comes down to your unique needs and footwear preferences, and you probably won't know what suits you best until you've tried a few pairs on for size.
Play it safe with a pair of lace-free sneakers with a padded footbed and a grippy sole.
Pro Tip: Complete your ensemble with a pair of knee-high compression socks for improved circulation through your legs.
Pack your bags. Let's face it: Your first day is going to be filled with uncertainty, and the only way to show up prepared is to pack for the unknown.
 Bring a tote or backpack filled with anything and everything you might need, such as snacks, breath mints, a phone charger, alcohol swabs, etc.
Pro Tip: Throw in some backup clothing, including an extra pair of scrubs, socks and a sweater — just in case.
Buy some gear. A lot of facilities provide stethoscopes for nurses, but it's a good idea to buy a high-quality one of your own. Keep Sharpie markers, ink pens and a notepad on hand, as well.
Pro tip: If you do buy your own stethoscope, be sure to attach a name tag to it.
Carry cheat sheets. You'll want to have those algorithms you learned in nursing school right at your fingertips, so carry them with you as long as you need. Many veteran nurses and physicians even pack these around, so it's perfectly acceptable for you to follow suit.
Pro tip: Laminated versions hold up better.
Are you gearing up for your first day on the job, or do you have any advice for new nurses who preparing to start their careers? Share your fears and mentor newbies in the comments section below!