Interested in becoming a nurse anesthetist? We're offering up some insider tips on what to expect from this popular but demanding career path.
What is a CRNA?
The acronym CRNA stands for "Certified Registered Nurse Anesthetist." These nurses complete advanced education and specialized training programs in order to prepare for their roles, and they are some of the most respected and highly paid nurses in the healthcare industry.
CRNAs, or nurse anesthetists, deliver and manage anesthesia procedures to patients in operating rooms, hospitals and private practices, and they're responsible for making quick, independent decisions based on each patient's individual needs.
CRNAs perform a wide range of services, from administering epidurals to providing general anesthesia in surgical settings. These highly trained nurses work alongside physicians to ensure patients receive quality care before, during and after general and local anesthesia-related procedures.
Nurse anesthetists' job responsibilities differ from RNs, with CRNAs making critical decisions regarding medication administration and drug dosages. In addition, CRNAs are required to execute complicated procedures such as tracheal intubation, arterial line placement, spinals and epidurals.
CRNA Educational Requirements
Nurses interested in this field will have to devote themselves to extensive educational requirements and clinical training.
In order to become a CRNA, you'll first need to complete a four-year degree in nursing to obtain your BSN and secure an active nursing license. From there, you'll have to gain at least one year of clinical experience in an acute-care setting in order get on-the-job experience.
Future CRNAs will then need to enroll in an accredited Master's degree program. This academic training typically takes two to three years to complete and requires 2,500 hours of clinical experience working with patients as well as a preceptor or mentor.
You'll also have to pass a national certification exam after you graduate in order to become certified through the National Board of Certification and Recertification for Nurse Anesthetists (NBCRNA).
Working CRNAs must complete recertification requirements every two years, which includes paying state licensure fees and completing 40 hours of continuing education every period. Each state has its own CRNA requirements that are established by its board of nursing, so these recertification guidelines will vary across the country.
Pros of Being a CRNA
Excellent Pay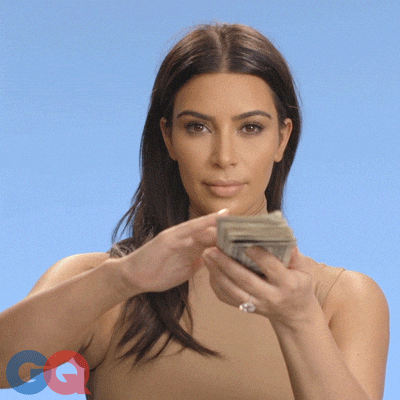 When it comes to pay rates, nurse anesthetists definitely hit the jackpot. Annual salaries for CRNAs typically fall within the $100,000 to $200,000 range depending on location, experience and chosen specialty. As of May 30, 2017, the median annual salary for CRNAs is $173,210, with most salaries ranging between $159,195 and $188,936.
According to the Bureau of Labor Statistics, the top 10% of nurse anesthetists make more than $187,199 annually — and the top earners rake in up to $215,000 per year.
Job Security
Another perk of becoming a certified nurse anesthetist? Serious job security. CRNA career opportunities are on the rise, and the DOL optimistically anticipates that jobs in this field will increase at a rate of 22% through the year 2022. The expectation of job growth offers a promising outlook for nurses interested in advancing their education.
Professional Respect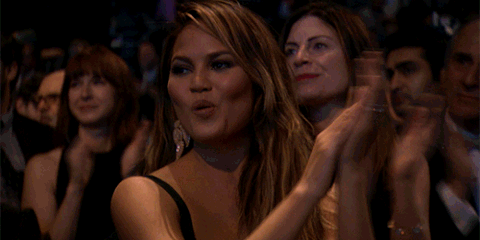 CRNAs earn plenty of R-E-S-P-E-C-T from their coworkers and peers. Nurses, surgeons and doctors will all rely on you for your medical expertise and wisdom — and why shouldn't they? Nurse anesthetists have years of academic studies and practical experience under their belts, so their advice is naturally sought-after by other healthcare professionals.
Autonomy
Introverted nurses, rejoice. If you love the idea of flying solo, a career as a nurse anesthetist is for you. CRNAs practice independently from other nurses, which means you'll make your own decisions based on your personal education and experience. You'll have more control over your patients' care as a result.
5. Job Satisfaction
The number one perk of the job according to most nurse anesthetists? Overall satisfaction. These nurses are well-paid and certainly well-respected, but they also play vital roles in their patients' care.
Nurse anesthetists help manage pain in addition to providing general anesthesia, and their patients oftentimes undergo life-saving operations. CRNAs get to be a part of these moments, and they're a vital part of these important surgeries.
Cons of Being a CRNA
Lengthy Prerequisites
Just one look at the exhaustive academic requirements for CRNA programs, and it's easy to see why this career path can be intimidating. CRNAs train longer than any other advanced nursing profession, and it takes approximately seven years to become a certified nurse anesthetist.
This time commitment is a major consideration, especially when you factor in tuition costs. Students in these academic programs oftentimes graduate with student loan debt in the six figures, so you'll want to be sure of your decision before committing to the field and beginning your studies.
Heightened Responsibility

You know what they say: With great power comes great responsibility. Your credentials command respect among your peers, but they also carry a lot of weight. You'll be fully in charge of each patient's individualized anesthesia needs as well as any complications that may arise during surgical procedures. That means a higher probability of facing a malpractice lawsuit, and it adds much more stress to your day-to-day routine.
CRNAs need to familiarize themselves with each patient via assessments of medical histories in order to assess potential risk factors, and they'll need to offer both pre-op and post-op support.
3. Increased Job Demands
It goes without saying that CRNAs have a lot on their plates when it comes to their overall job demands. From heavy workloads to long hours, you'll likely face shifts of 12 hours or more plus call time.
Most surgeries are time-consuming, and you'll need to be present both before and after each one. These procedures don't always go as scheduled, which leads to atypical hours, as well.
If you serve as a facility's only nurse anesthetist, you may very well face multiple operations throughout a single shift, which is a lot for one person to take on.
4. Boredom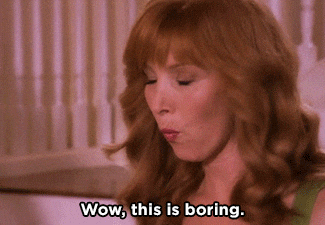 One of the chief complaints voiced by nurse anesthetists regarding their day-to-day responsibilities comes down to sheer boredom. Administering anesthesia is such an important job, but you'll also have to sit through lengthy surgical procedures — many of which last for hours — while constantly monitoring your patients.
Ultimately, the role you play in these procedures is critical, but it's also not exactly active.
5. Competition

Finally, CRNAs face a decent amount of competition, both academically and professionally. Nurse anesthetist programs are oftentimes difficult to get into, and obtaining a job in the field brings its own fair share of obstacles.
This career is certainly a challenging one — but the competition only highlights how sought-after this career path is among ambitious nursing professionals.
Are you a CRNA, or are you considering following this particular career path? Keep the conversation going in the comments section below!